I HAD A HUGE DAY YESTERDAY BOOSTING OFF CARS, LAWN MOWERS, CUTTING GRASS AND DOING ALL THE THINGS TOMMY AND I USE TO DO SIDE BY SIDE. I SUCKED IT UP AND MADE UP MY MIND TO HAVE A GREAT DAY NO MATTER HOW MUCH I WANTED THINGS TO BE DIFFERENT WITH HIM HERE.
YESTERDAY I POSTED MY BUNNY RABBITS AND WANTED TO GO GET ME A LITTLE BUNNY FOR EASTER. I DECIDED TO GO BY THE RANCH FIRST.
I NEVER MADE IT TO THE FEED STORE TO FIND A CHIC OR A BUNNY BUT LOOK WHAT I HAVE FOR EASTER.
I'M NOT A NEW BUNNY BUT I'M YOUR EASTER SURPRISE. LIFE IS WHAT HAPPENS WHILE YOU ARE MAKING PLANS.
SHE WAS STANDING IN THE FIELD AND SAYING HERE I AM. I'M THE FIRST COLT OF SPRING 2009 BORN FOR EASTER.
I NEED A NAME SO IF YOU WOULD LIKE TO HELP ME NAME HER JUST SEND ME YOUR SUGGESTIONS AND I WILL POST WHICH NAME I PICK. THANK YOU, THANK YOU VERY MUCH. ELVIS, COMES TO MY MIND BUT I WOULD LIKE ALL OF YOUR IDEAS BEFORE I PICK ONE.
IT'S SPRING AND HERE ARE ELIZABETH'S TULIPS IN FULL BLOOM IN HER'S AND TOMMY'S TULIP GROWING CONTEST.
THE BEAUTY OF SPRING NEW BABIES EVERYWHERE.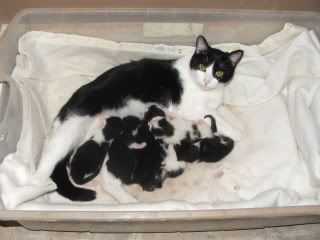 I STILL WANT A LITTLE BUNNY. WOULDN'T THAT JUST BE THE CUTEST THING RIDING AROUND IN MY BIKE BASKET WELL YOU NEVER KNOW WHAT WILL BE IN 52 PIECES OF ME - WEEK 10. I'M OFF TO PLAY OUTSIDE ALL DAY. LOVE PEACE AND HAPPINESS EVERYONE..
DON'T FORGET TO LEAVE ME YOUR IDEA FOR A NAME. PLEASE !!!