THESE ARE THE PICS TAKEN TODAY AT OUR FIRST CLEANUP FISH FRY AT THE MEMORIAL SIGHT FOR TOMMY. FUN WAS HAD BY ALL. THERE WILL BE ANOTHER NEXT MONTH. EVEN BIGGER WITH MORE ACTIVITIES.
THIS IS A PIC OF ELIZABETH AND TOMMY AT OUR LAST FALL FISH FRY JUST BEFORE HIS TRACTOR ACCIDENT LAST NOV.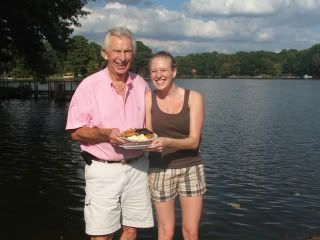 TODAY IS OUR SPRING CLEANUP DAY AT CORO LAKE WHERE I HAVE LIVED 27 YRS. . AFTER THE CLEAN UP WE ALL END THE DAY WITH OUR ANNUAL FRESH FISH FRY.
WE ALL BRING A DISH, VISIT, PLAY GAMES, FISH, BOAT RIDE AND JUST ENJOY EACH OTHERS COMPANY AND SHARE THANKS FOR LIVING IN SUCH A BEAUTIFUL AND LOVING COMMUNITY.


THIS IS WHERE WE ALL DONATED MONEY WHO LIVE IN THIS COMMUNITY AND PUT TOMMY'S MEMORIAL.


THIS IS A SLIDE SHOW OF THE SPOT WHERE IT IS LOCATED. I HAVEN'T BEEN THERE SINCE THIS WAS ALL PLANTED. I'M SURE THINGS HAVE GROWN AND ARE VERY GREEN BY NOW. I WILL POST PICS OF THE EVENT LATER. I'VE GOT TO SUCK IT UP AND BE HAPPY LIKE WE ALWAYS WERE WHEN WE WERE THERE TOGETHER. I THINK I SHOULD WEAR BIG DARK GLASSES SO THEY CAN'T SEE THE PAIN IN MY EYES.