After 3 dates that were not matches on my dating sight the fourth one was a home run. I found my match for right now. I can't even put an estimate as to how long this relationship will last. What I can say is....... we are a very good match.
We had several dates that were broken because he is a pilot who transplants organs all over the country. Because he would be called out when we sat something up, we would have to set the meeting for a next time about 3 or 4 times. I kept meeting other people but no one that I would want to meet out again or have a relationship with. You can never have to many friends but not for dating.
After several of these broken dates and talking with Brian on the phone from every city all over the US. I found Brian to be very interesting and very nice. I kept looking at his pic and thinking Hmmm...... I've always had a thing for Pilots but never had the opportunity to date one or ever really become friends with any. I've always looked in the cockpit each time I've flown to see and speak to the pilot and to give him my Thanks at the end of each trip. I was always happy and felt comforted about my flight after seeing him smiling and standing in the door way of the cockpit no matter who he was or where I was going.
Something about A Pilot Uniform and a Handsome Man Flying A Plane has always been a fantasy of mine.
We met after he had made a flight and was getting in around 7 p.m. at a Mexican rest. I ordered the same thing he did so I wouldn't have to make a decision. I was completely interested in him. He just started talking and off we went like we had known each other forever. I laughed all during the meal. I was going to order an alcoholic drink but when he didn't I got tea just like him and decided it would be better because I could use better judgment. I could have stayed forever cause he kept me in stitches. He has big light blue eyes that look like water in the ocean. A big smile that he keeps on his face.
It felt so great to laugh with someone again. It's been two yrs. almost since Tommy died and I haven't had one thing to really laugh about. I've been having a great time with a great attitude since last Oct. but really haven't had any moments of stomach holding laughing.... just hasn't happened since Tommy died...... until now!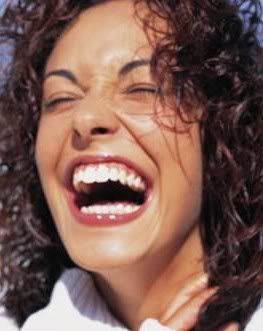 After we ate we stood out by my car and he talked and I laughed some more. He ask if I wanted to meet the next day or what I was up to? I said nothing and sure I'd meet him for a Harley ride the next day. He ask if I wanted to go watch a movie with him. He had the new Densel Washington movie Ell. I had not heard of it but had a great feeling and I wanted to see where he lived so I could get a real pic of who he was.
It's been years since I sat with someone I cared about and watched a movie. The movie was great and he was a great snuggle partner and a great kisser. After it was over I said I thought I should leave and he was a great gentleman. We played on the computer for awhile. He showed me a great place he goes to every yr. in Jamaica at the same resort.
He said he had an extra reservations and did I want to go? Well, Yes Sir I Do! He pulled it up on the computer and it's going to be one big party for 9 days in Jamaica. He's been 14 yrs. in a row and it's an adult resort.
I left with a great feeling of oh wow! Great chemistry, great time, great guy !
I found my way home from his home very easily even though I didn't know Bartlett that well.
The next morning up and early he calls and I ask was he still up for the Harley Ride? Absolutely he said. I got dressed and went to his house where there sits his beautiful huge fully loaded Gold Wing Harley and him standing waiting on me looking fine as wine. He puts my helmet on for me and I say a Prayer Of Safety. He turns on some happy Jamaican music and off we go.
We go for a 3 hr. ride in the country with great Jamaican music playing. It was beautiful, the music was awesome, the ride was more comfortable than a mercedes and Brian was just as much fun as the night before. We stopped for lunch at a place called route 64 diner. It was a really cool looking place with a great burger. We came back the scenic route and it was really pretty with wooded winding roads. A great place to ride a Harley like his.
When we got back it sure felt great. It was a hot day even though the bike ride was awesome. His cold air conditioned house felt great. I ask if I should leave and named somethings I could be doing in case he wanted the date to be over. He said no he wanted me to stay.
The motorcycle was great and we cuddled and played around a little on his Harley as we were on the highway. It felt great all of it together and I knew the chemistry and fun was all there.
I'm finished fishing now on plenty of fish dating sight for as long as this last.
I have one last date with someone else I promised I would go see cats with and he already has the tickets for tomorrow night.
After the Cats date tomorrow I'm going to see where this road with Brian takes me and see him instead of dating so I can put an honest effort into making this a great time, with a great guy, for as long as it's meant to be. I'm hanging my fishing line up and bring in all the nets and lures. lol
So far it's great chemistry, great romance, great guy, fun, airplanes, harley's, saving lives and a trip to Jamaica in the works.
I'm on my way now to renew my passport
After we have our Turkey Day, these turkeys Brian and I are off to Jamaica for 9 days.