OF BEING A SUBSTITUTE TEACHER. TODAY I HAD 11TH GRADE WORLD HISTORY CLASS IN A NEW SCHOOL I'VE NEVER BEEN TO. THE FIRST THING THAT WENT OUT OF THE USUAL WAS A STUDENT WENT TO SLEEP AT HIS DESK WHILE WE WERE WATCHING A MOVIE. ANOTHER STUDENT PUSHED HIS DESK ALL AROUND THE ROOM AND ENDED UP OPENING THE DOOR AND WAS GOING TO PUSH HIM OUT INTO THE HALL UNTIL I TALKED HIM OUT OF IT. I REALLY DIDN'T WANT THE TEACHERS AND STUDENTS FROM ANOTHER CLASS TO WITNESS THIS FUN.




AFTER HE WAS PUSHED ALL AROUND THE ROOM HE WAS PLACED IN FRONT OF THE ROOM FACING THE CHALK BOARD AS CLOSE AS POSSIBLE. HE NEVER MOVED OR WOKE UP........HE SURE MUST OF HAD A FUN WEEKEND.

IN THE NEXT CLASS A STUDENT THREW A PAPER WAD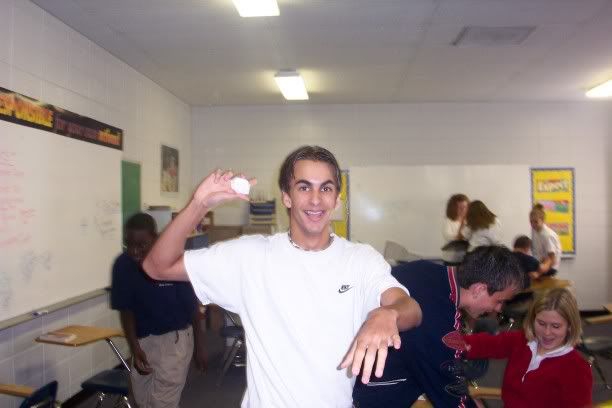 THE NEXT THING THAT WENT THROUGH THE AIR WAS A
MARSHMALLOW


NOW IT WAS REALLY GETTING FUNNY UNTIL THEY STARTED PUTTING
GERM-X
ON THE
MARSHMALLOWS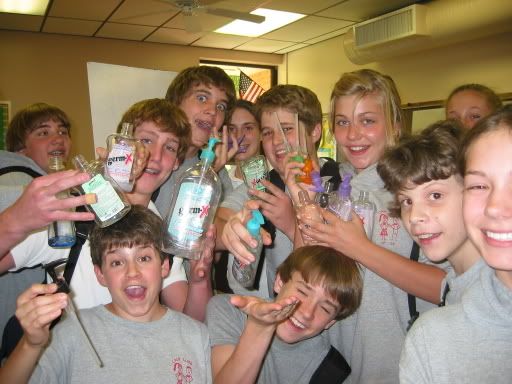 SOMEONE'S
PHONE STARTED MAGICALLY PLAYING MUSIC IN THE MIDDLE OF THE FOOD FIGHT




NOW WE HAVE MUSIC, GERM FREE
MARSHMALLOWS
FLYING THROUGH THE AIR AND AN ALL OUT FOOD FIGHT WITH STUDENTS LOOKING PRETTY MUCH LIKE THIS.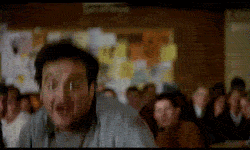 />..

AFTER I STOPPED LAUGHING AND GETTING SOME CONTROL BACK IN THE ATMOSPHERE I TOLD THE STUDENTS THEIR TEACHER WOULD BE BACK TOMORROW AND THEY SAID NOT TO WORRY THEY WERE GOING TO DO AWAY WITH HIM AND KEEP ME FULL TIME.

CAN'T WAIT TO SEE WHAT'S IN STORE FOR TOMORROW IN 11TH GRADE BIOLOGY AT A
DIFFERENT
SCHOOL.

I'M JUST WONDERING WHAT AM I GOING TO DO WHEN THE HOLIDAYS LETS ALL MY SCHOOL GROUPS GO HOME AND I CAN'T SEE THEM EVERYDAY.


I WILL SURELY BE SAD WITHOUT MY LOVELIES TO ENTERTAIN ME AND FOR ME TO TEACH THEM LESSONS TO CARRY THEM THROUGH LIFE SUCH AS HOW TO KEEP A
MARSHMALLOW
FROM GETTING THE SWINE FLU.